ARANI MATTI


VIATALENTA GROUP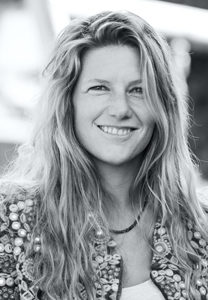 "I believe Creativity and Art are the portal to endless possibilities."
How can art and digital space be a catalyst for education? ​
The digital realm has inadvertently invaded all aspects of our lives. This language of visual communications has proven very adept at capturing our attention and high jacking our train of thought. But at its core, it has a large potential that could outweigh its negative aspects. Digital combined with Art has the power to transcend race, religion, culture and politics. This is the key to educating our societies and positively influence people's mindset. Through digital media, we can nurture our brains by providing rich, eclectic content, with education at the center. Together with art, I believe that digital spaces will ignite the curiosity of countless individuals.​
What is creative education for you?​
Creative education means harnessing a person's unique sensibilities and perspectives to foster solutions and understanding. By sharing our differences through education, we can shed light on biases, misconceptions, and personal truths. Creativity is the subtle art of inserting a tiny kernel that has the potential to grow into something beautiful that can move mountains. Given the right guidance, it allows you to and discover a whole new side to yourself, help communities, and respect the intricacies of different cultures. I believe Creativity and Art are the portal to endless possibilities​
Why does creativity remain an important aspect of your professional life? ​
Creativity allows me to approach obstacles using a different lens. In a world where most tasks will be perfected by machines and robots, I believe we need to invest and value the one thing that sets us apart – our creativity. We need to invest in nurturing the creative process, training our intuition, and focus on growing into a valuable member of society that makes a lasting impact.
In many places around the world, having a platform to express creativity in your personal and professional life is difficult to find. We need to find ways to unlock this ingenuity and reward the originality around us to improve our teams both on a professional level and a human level. ​
What is the best thing about working with ViaTalenta?​
ViaTalenta and the family have incorporated their core values throughout their companies and the foundation, building an ecosystem that welcomes innovation, respect, integrity, collaboration and authenticity. They believe in becoming stronger together and making sure everyone grows as a team. Their peer to peer approach, allows people to blossom, elevate and excel in their respective fields, and most importantly they make sure that kids are part of the conversation concerning the 'future of tomorrow'. For me, it is refreshing that your whole background, even your wandering curiosities are taken into account and that you are also encouraged to further delve in their pursuit.​