FLISS WALTON


GMP Productions​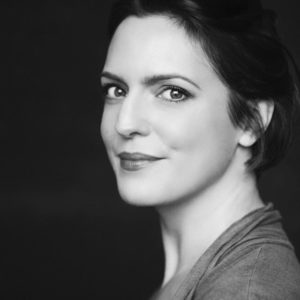 "By discovering the intellectual and emotional mindset of a client, partner or situation we can build trust and support; only then can we successfully deliver."
What would you say is unique about GMP Productions and the work it does?​
The varied work and the character of the delivery. High level strategic thinking and practical application through a lens of sustainability and social change.​
The tagline of GMP Productions is: "We create, design and produce Stories, Stages and Strategies".  How does that translate in everyday work?​
Being there every step of the way, and working closely with every stakeholder, from the tea lady to the CEO. Be it breakfast with the crew, or front of room facilitation with executives, I go from high level business conversations, to technical discussions on lighting, sound and environment at the drop of a hat.​
Execution can be event-based, product-based and experience based and covers many different formats.  How does that differ from other production companies?​
We look for the client's needs first, and then build the project around them, so each event or product is entirely bespoke.
Running a production company means interacting with many different people and cultures.  What is your way to "get the show on the road"?
Approachable, honest and detailed, open personal communication from the get go! By discovering the intellectual and emotional mindset of a client, partner or situation we can build trust and support; only then can we successfully deliver.​
What is the best part of working with GMP Productions and ViaTalenta Group?​
The potential for lasting change on a core operational level across different industries and disciplines. Rigorously testing ideas so they hang together and can be clearly communicated and sustainable. Whether it be an international conglomerate, an NGO, or sole trader, it's the ideas that matter. All our productions begin conversations that continue long after we have packed up and gone home.​